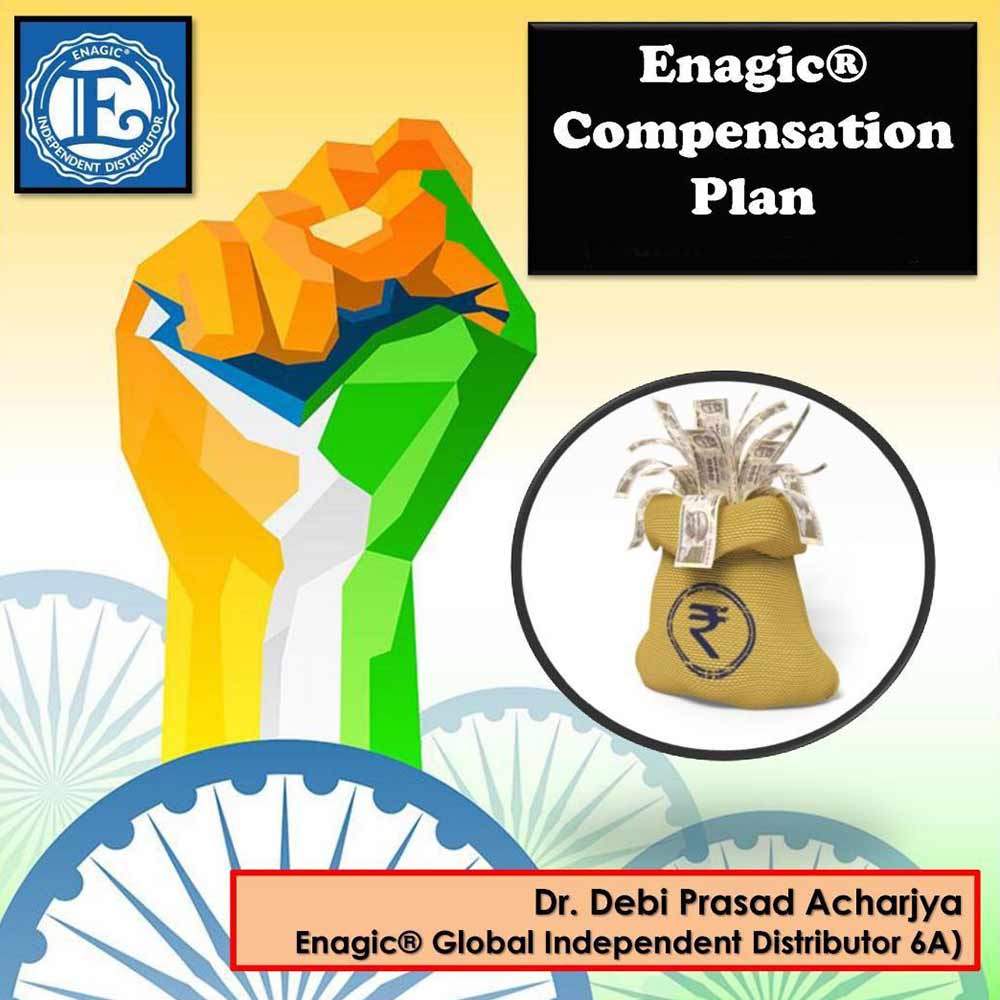 Life after Lockdown vis-à-vis the Direct Selling Industry: ENAGIC® -
Realizing True Health around the Globe
It is for sure that the World Economy will be in shambles due to COVID 19. We are now seeing the side effects but when the real affects starts we will come to know how much it has impacted the Indian Economy.
In this crisis, there will be winners and there will be losers. Those who re-orient their strategy will be winners. Understand that our Government was not in good shape even before COVID 19. Government on its part has been giving financial support packages from time to time. But we should not expect large stimulus in the future.
Indian Economy will slow down – now then what to do next? So how Direct Selling can give benefits to all these sectors on account of job losses due to COVID 19? What can be the solutions?
The future has no room for mediocrity, and those embrace innovation first will emerge as victors. With the competition grabbing every opportunity to enhance and upgrade, the best way to stay in the game is by learning constantly. While COVID-19 has restricted movement across places, learning should never stop. And thanks to Direct Selling Industry it never has to. In fact, it presents an excellent opportunity for everyone to refresh their skills and learn new ones. So do not let COVID 19 scare you. Let it inspire you into becoming the best version of yourself.
For over four decades, Japan-based Enagic® International has been the leading manufacturer of Alkaline Ionizers and Water Filtration Machines in the World.
Our passion is to transform the tap water in your home into pure healthy electrolyzed-reduced and hydrogen-rich drinking water.
The Enagic® Corporation direct sales system empowers hard-working and passionate independent distributors around the world.
The Philosophy of Enagic® is based on 3 basic true health principles.
1) Realizing True Mental Health
2) Realizing True Physical Health
3) Realizing True Financial Health
The purpose is to spread these truths throughout the world via pure healthy drinking water, an exciting business and personal growth opportunities. People fall in love with the products, and they spread the word about the positive changes Kangen Water® has brought into their lives and finances.
Enagic®'s unique compensation plan makes it very attractive for you to become a distributor and by building a team of passionate distributors you can increase your sales and access new commission rates, bonuses and awards. Enagic® makes it really easy for you to start and grow your distribution business. This patented system is different from others in the marketplace for its unique characteristics.
Imagine a fluid, flexible and incredibly engaging 24/7 global business that allows you to spread the message of True Health to anyone, at any time and in any location. It is yours with Enagic®!
Enagic® offers a turnkey "home country" solution to driving your business forward. Simply hold an active distributor in your home country and be able to recruit people onto your Enagic® team from around the world without having to build a base of business in a foreign country. Convenience, expedience and rapids growth!
Enagic®'s patented compensation plan is a global parent and provides you with the same expectation of quality reward in any country. The system does the work for you behind the scenes so you are free to concentrate on spreading the message of True Health in your own unique manner (*subject to the provisions of the Enagic® Policies and Procedures).
One system, One company, One vision… all aligned to provide YOU with ONE road to success!
Enagic® is presently present in 23 Countries with 38 Offices across the Globe.