"Yesterday's thoughts have created your present. Today's thoughts are creating your future."
Emotional Freedom Technique (EFT) is now used worldwide by millions and clears emotions and upsets.
The technique has been clinically shown to reduce depression, anxiety, traumatic stress, phobias, pain, cravings, negative emotions (for example anger, sadness, grief, fear, hurt, guilt) as well as negative memories. Once negativity is cleared it creates a feeling of well-being and calm.
So, while you cannot go to a health food store and purchase EFT or, God forbid, have your doctor write you a prescription for it, which does not mean it is not viable. The research and credentialed support of EFT alone tells us that there is something undeniable about the benefits of the Emotional Freedom Technique. And, best of all, EFT is virtually free. While you can get the help of EFT practitioners, you can also do EFT on yourself, so why not try it? The only thing at risk is your time.
Given the choice, most people would rather live lives that are: free of stress; full of self-belief; free from past emotional upsets; free from cravings and unhealthy emotions and filled with positive energy with a positive outlook and the achievement of goals.
EFT teaches people how to find inner peace and be: happier; healthier; full of confidence; emotionally balanced and have a strong sense of wellbeing.
Some Examples of what EFT tapping assists with:
Re-regulating the brain, establishing full cognitive resources, healing energy disruptions and balancing the body's energy systems;
Calming the brain/amygdale;
Resolution of unresolved childhood issues and traumas;
Helping address shame, pain, sadness, grief, anxiety, guilt, fear, concerns and worries;
Transforming limiting, unwanted beliefs, dysfunctional and problematic emotions (such as fear, guilt, shame, anger, and jealousy) and emotional responses and behaviors and habits that shape our lives by altering the brain chemistry;
Feeling safe in our bodies;
Healing negative thoughts, feelings, and behaviors and instill more positive thoughts, beliefs and feelings;
Cultivating self-acceptance and self-love. Increased understanding and connections with ourselves and others;
Reducing or eliminating physical pain;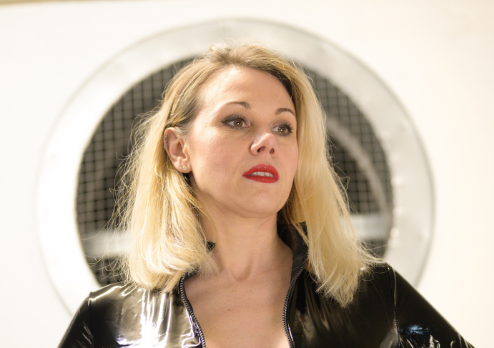 Struggle and/or emotional pain are a block or disruption in our body's energy system. Our body gives us clues through feelings and sensations about what is happening within us (e.g. a sore stomach or a tight chest). Similarly, it lets us know how we feel around other people and in certain environments. In other words, our body tells us when something is not in alignment. With that awareness, we have the power to shift it.
The majority of our internal struggles and difficulties stem from a very young age. Before the age of 7, we are basically in a hypnotic state, learning, absorbing, taking in, and believing what we see, hear, feel, and observe around us in our family systems and beyond. This becomes part of our unconscious programming and who we believe ourselves to be and can (and does) create profound internal difficulties for many of us.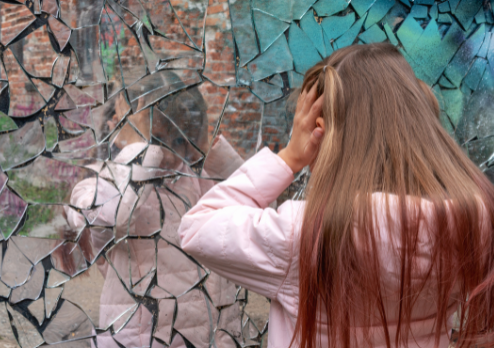 The people from whom we take this early learning and absorbing from are often unconscious and wounded themselves. As a result, we develop and adopt strategies to adapt, navigate and survive in our complex early environments. Codependency is an example of one of those early strategies.
If left unchecked and unexplored, we can go through our lives playing out these unconscious beliefs, thoughts, wounds, traumas, and patterns, which were not true about us in the first place. At a certain point, they no longer serve us and our best interest. We then can choose to perpetuate the pain, wounding, and trauma cycle or deeply look at and deconstruct it.
Our fight or flight response can still be activated long after an event or situation.
Hurtful words, constant criticism, control, circumstances, and events that were not processed through the body still impact our body, mind and emotions. Our fight or flight response can still be activated long after an event or situation (and all the time, as with Post- Traumatic Stress Disorder (PTSD).
An indication that the body has not yet fully processed could be feeling anger, hurt, unsafe, neglect, pain, shame, confusion, powerlessness, fear, a phobia, a grudge or unforgiveness. EFT helps heal and process the fight or flight stress response in the body and the lingering feelings and emotions.
The pace of life is becoming increasingly hectic and with demands made on us from numerous places; it can be difficult to allow yourself the time to focus on yourself and your wellbeing.
The panic caused by the Covid-19 gripped the world by its claws. Apart from the death of thousands, the ones who made it through were disturbed by the pandemic, isolation and uncertainty.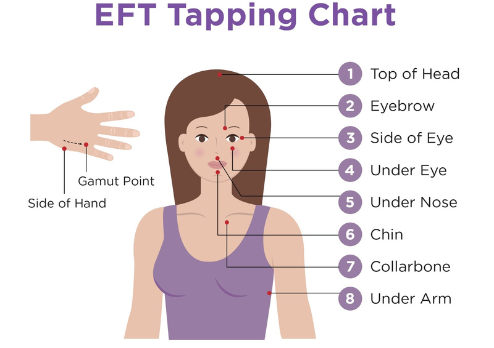 EFT Tapping is an effective technique to cope up with this challenge. Without adequately addressing this issue could lead to a serious impact on the mental health of not only those who were directly associated with the disease but also those who have not.
The intention of this tapping meditation is to help you release that anxiety so that you can support your immune system, feel more at peace, and feel empowered to take any steps necessary to protect yourself.
Ask yourself the following questions:
Do I wake up and feel excited about my day?
Am I able to handle stress?
Do I appreciate myself and have self-belief?
Am I able to let go of past emotional upsets?
Can I easily avoid cravings?
Do I have positive energy and enthusiasm for life?
Can I achieve the goals I set myself?
Do I look forward to my future?
Can I easily handle anger, sadness, fear, hurt and guilt?
Am I able to stand in my power and say yes to life and living?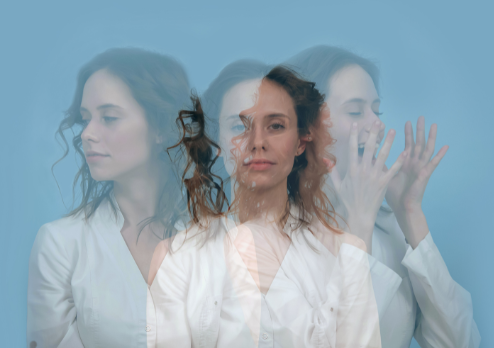 What would your life be like if you felt free from your emotional hooks and woke up in the morning excited and able to handle any situation with an attitude that easily lets go of upsets, unwanted cravings and pain creating a positive outlook, energy and vitality?
When the trauma and/or imbalance are processed, our nervous system is free to be in an optimal arousal zone. There is coherence between the brain, mind, and body in this place.
My goal is to provide a safe, compassionate, secure, and non-judgmental space for you to peel back the layers to release what no longer serves you. Please ask me how EFT can assist you on your healing journey!
You CAN live in a way that feels TRUE to you!
Go ahead and be skeptical, but stay open to the possibility of a new healing modality. Attend an "Introductory EFT Seminar" to learn more that you can use when utilizing the technique.
Medical Disclaimers
This booklet is an impressive personal improvement tool. It is not a substitute for training in psychology or psychotherapy.
Nothing contained herein is meant to replace qualified medical advice. It is recommended to use these techniques under the supervision of a qualified therapist or physician.
No responsibility is assumed how the individuals choose to apply the techniques herein.