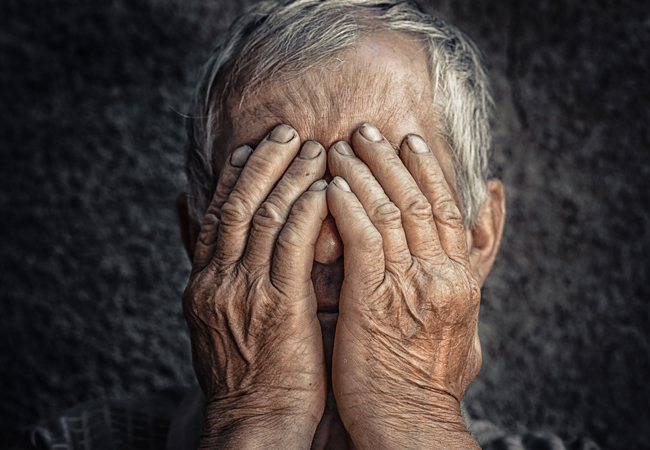 Chronic Disease – the Current Paradigm
"If you want your life to be a magnificent story, then begin by realizing that you are the author and every day you have the opportunity to write a new page."
– Mark Houlahan.
The current paradigm in medicine says that we must find some chemical (drug) that will remove your symptoms if you are sick. If we cannot find such a chemical, we surgically remove the offending part and throw it away. If that does not work, we have nothing more to offer except pain pills and sedatives. This is called "standard-of-care" medicine.
Doctors are required to give "standard-of-care" medicine or lose his/her license and be found guilty of malpractice. Even if the doctor knows a better way to treat you, he/she cannot do so under the current medical system.
BLOOMBERG collected information about 169 countries in the world to create the Bloomberg Global Health Index and rank and map these countries from the healthiest to the least healthy. The index was based on data such as "life expectancy, causes of death and health risks ranging from high blood pressure and tobacco use to malnutrition and the availability of clean water"
Click this link: https://www.bloomberg.com/news/articles/2019-02-24/spain-tops-italy-as-world-s-healthiest-nation-while-u-s-slips
The results: The Spaniards and the Italians are in incredible shape and score a health index of while the US ranks 35 out of 50 (behind Costa Rica, Chile, and Cuba) with an index of 78.13. Japan is the healthiest Asian nation.
In US, if you expect your insurance company to pay for your medical care, you will get care that ranks 35th in the world in effectiveness ((behind Costa Rica, Chile, and Cuba)!
What about India in terms of "HAQ Index"?
India ranks 145th among 195 countries in terms of quality and accessibility of healthcare (HAQ), behind its neighbors' like China, Bangladesh, Sri Lanka and Bhutan, according to a Lancet study.
Click here: https://timesofindia.indiatimes.com/india/india-145th-among-195-countries-in-healthcare-access-quality-lancet/articleshow/64283179.cms
The study used an index to measure the quality and accessibility of healthcare (HAQ), based on 32 causes of death which should be preventable with effective medical care. Each of the 195 countries and territories assessed were given a score between 0–100.
"Although India's improvements on the (healthcare access and quality) HAQ index hastened from 2000 to 2016, the gap between the country's highest and lowest scores widened (23•4-point difference in 1990, and 30•8-point difference in 2016)," the study stated.
India lags behind China (48), Sri Lanka (71), Bangladesh (133) and Bhutan (134) while its health index was better than those of Nepal (149), Pakistan (154) and Afghanistan (191).
According to the study, India performed poorly in tackling cases of tuberculosis, rheumatic heart diseases, Ischemic heart diseases, stroke, testicular cancer, colon cancer and chronic kidney disease among others.
"These results emphasize the urgent need to improve both access to and quality of health care across service areas and for all populations; otherwise, health systems could face widening gaps between the health services they provide and the disease burden experienced by local communities," it said.
The study found that China and India had the widest disparities in healthcare access and quality with 43.5 and 30.8 point differences, respectively.
Japan had the narrowest differences with 4.8 points.
A Better Paradigm
It is a fact that our cells are constantly wearing out and must be replaced. We get new cells in the macula of our eyes every two days. The lining of our gut is replaced every three days. The skin is replaced every six weeks and the liver is replaced every eight weeks. Our nervous system is replaced every eight months.
Chronic disease occurs when we lose the ability to make new cells that work!
If you believe in this paradigm, you must ask the question, "What does it take to make new cells that work?"
Although cells run at – 25 millivolts, it takes – 50 millivolts to make a new cell. Characteristic of almost all chronic disease is the lack of the voltage necessary to make new cells. Of course we must also have the materials it takes to make new cells and we must deal with any toxins that damage cells as fast as we make them.
So the voltage in my thumb is – 25 millivolts. Now I hit it with a hammer and destroy some cells. My thumb will automatically go to – 50 millivolts.
When tissue is at – 50 millivolts, it dilates the arterial capillaries. This is necessary for the body to provide the materials necessary to make the new cells. Dilated arterial capillaries give all the signs we know as inflammation:
Swelling/Warmth/Redness/Pulsing pain/Loss of function
We get busy and make new cells to replace those smashed by the hammer. Then the thumb goes back to – 25 millivolts and we are happy.
However, there is another possibility. If we did not have the – 50 millivolts necessary to make new cells, we are stuck in chronic disease. The thumb does not have the voltage to work correctly, it is cold, pale, and has chronic pain. No matter how many pills we take or how much surgery we do, we cannot get well because we do not have the voltage necessary to make new cells.
Note that pain is a symptom of abnormal voltage. If the voltage is high, you get a pulsing pain. If the voltage is low, it hurts all the time. If you correct the voltage (use phosphoric acid like found in a Coke to lower high voltage or baking soda to raise the voltage), the pain will go away but it will come back because you have not corrected the reason the voltage was abnormal in the first place. In chronic disease, you must figure out why the battery pack to that organ or tissue cannot hold a charge.
How Do Cells Normally Get Voltage?
So now we know the importance of maintaining a healthy – 25 millivolts cellular environment, the obvious question is – how do we actually influence the voltage of our cells? We need to make sure that our cells are most adequately charged. Mentioned elsewhere in this website, there are certain diet and lifestyle influences you can apply to make sure the "new cells that work the production process" is being optimally primed. Here is an overview of these influential factors:
Make sure that all nutrients necessary for making new cells that work are present;
Remove all toxins and chemicals from your diet and lifestyle that inhibit this process. This means eating organically and non-GMO foods – only unprocessed food with a predominance of vegetable matter ups your voltage. Raw food ups the ante even more so;
Drinking pure alkaline structured water with high negative voltage;
Not using any topical chemical based Personal Care and Home Care products;
The 21st Century and its toxic environment is a big challenge here. Electrons (Voltage) will always flow from an area of high voltage to an area of low voltage. As the earth is a big electromagnet just walking or standing barefooted on the sand, grass or soil will allow you to pick up voltage;
Swimming in a moving stream will increase your voltage.
When two living things touch electrons flow from high to low. So contacting your healthy pet or your healthy trees will cause a movement of voltage into your energy system.
Importantly, when you exercise, your muscles create electrons through what is called the piezoelectric effect. Your muscles are also rechargeable batteries – exercise is a major way your body acquires electrons. These electrons are then transported to your organs and cells via 3 main pathways. The first is the wiring system known as "The Perineural Nervous System." The second is by way of "The Acupuncture Meridian System." The third is via the blood where the electrons are ionically transferred.
It is all a bit too technical, but how amazing are these vessels that house us – our bodies!
So Remember ~ "Healing is Voltage."