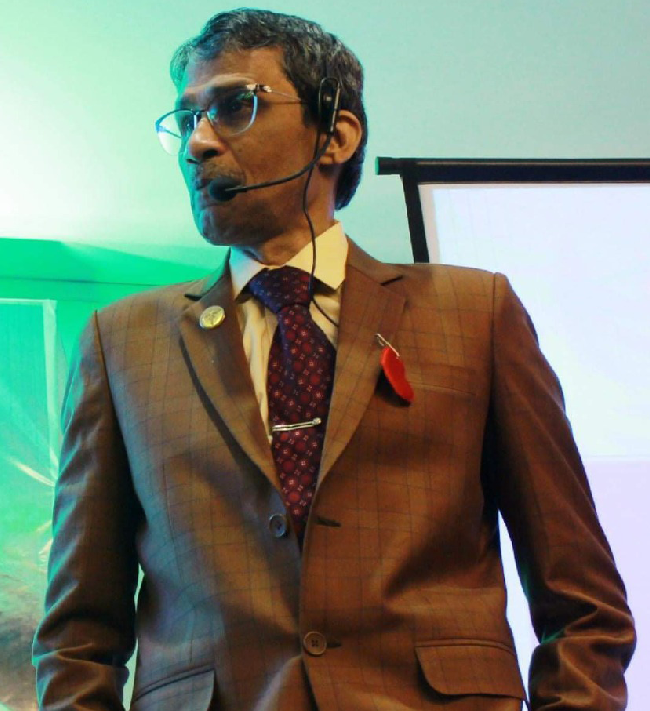 Dr. Debi Prasad
Acharjya
(Wellness Coach, Hydration Specialist, Author)
D.Hon., Diploma in Cellular Nutrition Therapy, B.Sc.(Gold)
Wellness Coach Dr. Debi Prasad Acharjya got his basic education from Christ Church Boy's School, Jabalpur (Madhya Pradesh) and graduated from St. Aloysius College (Jabalpur University, Madhya Pradesh) in B.Sc. by being a Gold Medalist. Later he completed his Post Graduate Diploma in Systems Management from NIIT, Kolkata. He is a Certified Law of Attraction Basic Practitioner from Global Sciences Foundation, USA. He is a certified Emotional Freedom Technique (EFT) Consultant from Vitality Living College, UK and also has a Certificate in Medical Transcription. He is a Graduate of "Landmark Forum." Dr. Acharjya is a former officer of Canara Bank, one of the most respected financial institutions of India. He is an International Hydration Specialist and is currently associated with Enagic® Japan.
Various Master International Wellness Trainers have extensively trained Dr. Acharjya on various aspects of Wellness in India and Sri Lanka. His self-study clubbed with online coaching by many Wellness Gurus has made him a Wellness Expert. In addition, he has also has a Diploma in Cellular Nutrition Therapy (DCNT) from "The Open International University for Complementary Medicines", Colombo, Sri Lanka. For his significant contribution in the field of "Wellness and Well Being," he has been awarded Honorary Doctorate by the Medicina Alternativa, affiliated to The Open International University of Colombo, Sri Lanka.
Dr. Acharjya has been speaking on health and wellness for nearly a decade and believes that everyone deserves to reach beyond their desired level of success. His mission is Holistic Wellness at the global level.
As an Ambassador of Global Health and Wellness and with years of experience and the multitude of resources, he guides people to understand what exactly is needed to acquire a healthy life at any age! As a Wellness Coach he has transformed lives of thousands of people.
Working with Dr. Acharjya is a learning experience; say his beneficiaries with a sense of pride and fulfillment.
Web: www.successlifecreation.com
Email: dracharjya@successlifecreation.com
Facebook: https://www.facebook.com/successlife.creation